Kevin Eastman signed w/sketch TMNT (Cartoon)- 7" Scale Action Figure - Rasputin And Genghis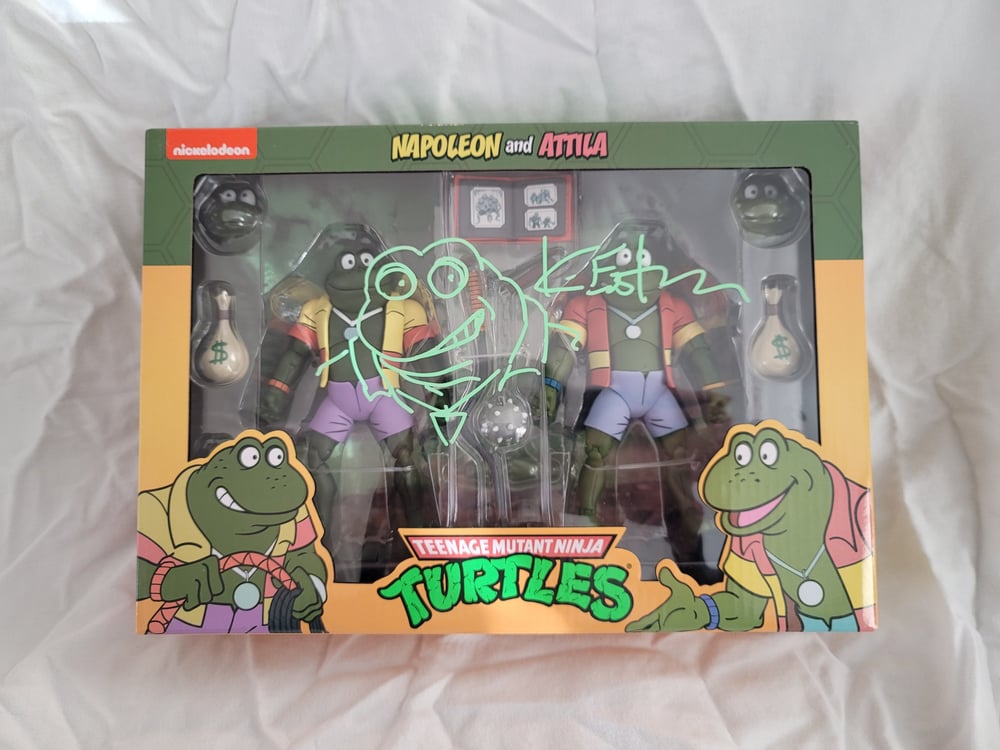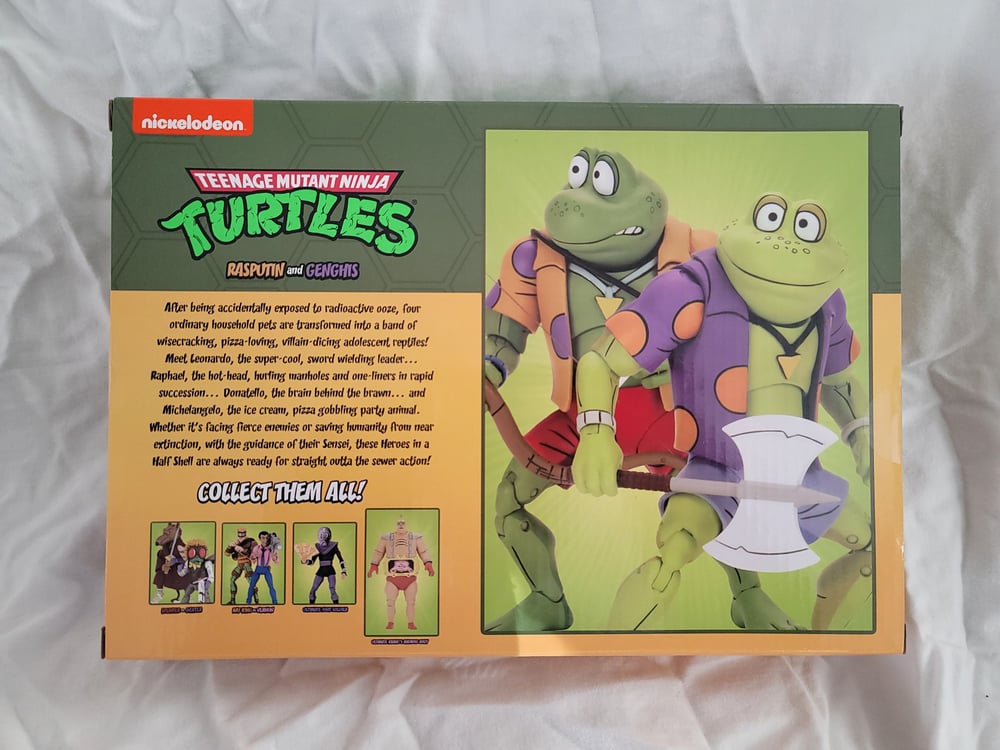 Based on the classic 1980s Teenage Mutant Ninja Turtles cartoon series! After being accidentally exposed to radioactive ooze, four ordinary household pets are transformed into a band of wisecracking, pizza-loving, villain-dicing adolescent reptiles! Whether it's facing fierce enemies or saving humanity from near extinction, with the guidance of their Sensei, these Heroes in a Half Shell are always ready for straight outta the sewer action!
Designed to be Shredder's amphibian counterparts to the turtles, Napoleon & Atilla join their brothers to complete the team! Swamped with accessories, this two-pack comes with interchangeable heads and hands, money bags, flail, whip, mini frogs, and more! Comes in collector-friendly window box packaging.
Kevin Eastman signed with personalized sketch! Very Limited quantities, be one of the lucky few to add this to their collection!